I don't think any horoscope could've predicted the November I've just had.
Now that
BGN
(3 people's names, btw) have left the country, it seems quieter... less happening. And the reason that should be so, I'd rather keep to myself :)
And that's as much as I can write here in public. I guess my (mis)adventures in November will have to be archived forever in my private inbox instead of here, my public diary.
On to my December! Got a few things lined up which I'm really hyped up about. Perhaps it won't be as unhappening as I thought, after all. I bought my coach tickets down to Singapore for
zoukOut
next weekend. Going down one night before in order to pay a visit to the esteemed
Supperclub
, newly opened at Odeon Towers.
ZoukOut 2007!!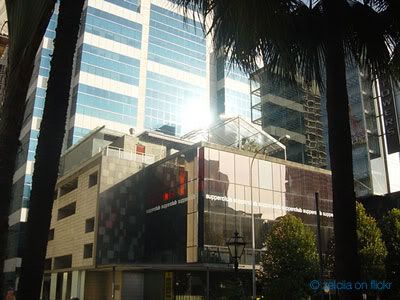 Supperclub!!
By the way, does anyone realise how many
Supperclub
copycats there are out there?
I'm immersing myself in
Supperclub
music non-stop these days and I'm just hoping my friends in SG will be free to take me there (
frachely
>>> make sure you join us at zoukOut!!).
789 Singapore
will also have opened by next week at the
Esplanade
, and I've been asked to pay a visit.
Pay
is the right word to use! Guess I can have a coffee and hang out a bit. I think it'd be too much on my pocket to actually have a meal there :P sorry dears, but the contents of my pocket are going elsewhere!!
I'm still impatiently waiting for my
Razr2
to arrive!!