Not a glamourous shoot with models, unfortunately. Just items that need to be inserted into the magazine.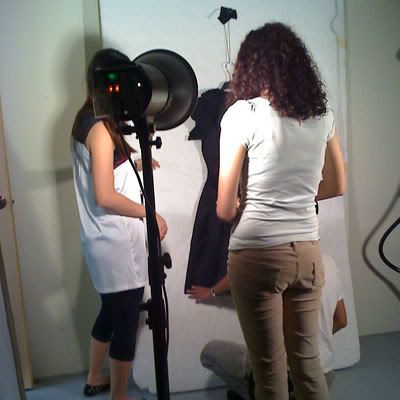 Rachel
and intern/office slave
Noralyn
trying to get the dress to hang right.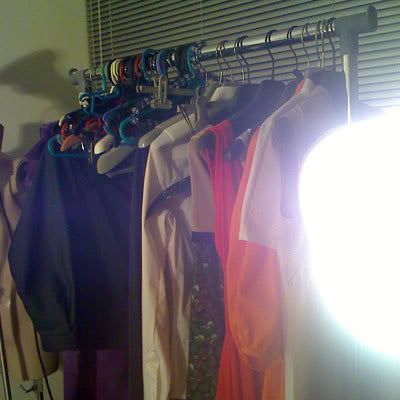 All the beautiful, expensive dresses.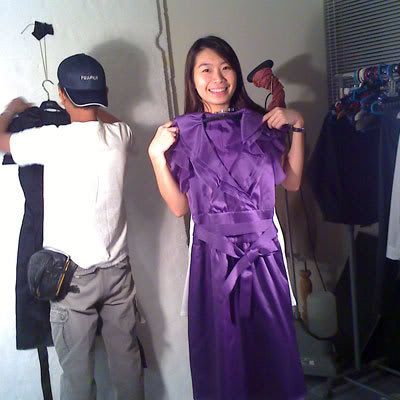 Rachel
and her wishful thinking.
So now you know how a regular photo shoot looks like behind the scenes. And how much work goes into those pretty product and clothing photos you see featured in magazine pages!
Incidentally, how nice are the shots I took from my phone? I gotta get myself some studio lighting for all my future photos hehe...