Thought I should fit in all the photos I've been hoarding before the year ends.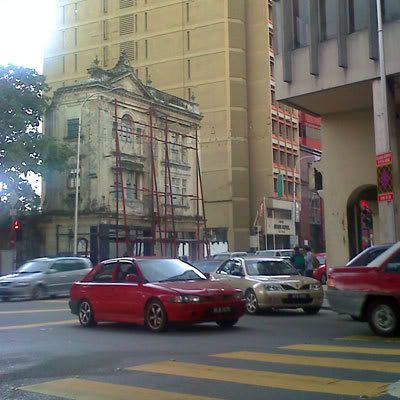 I hope they keep more architecture like this old façade around KL.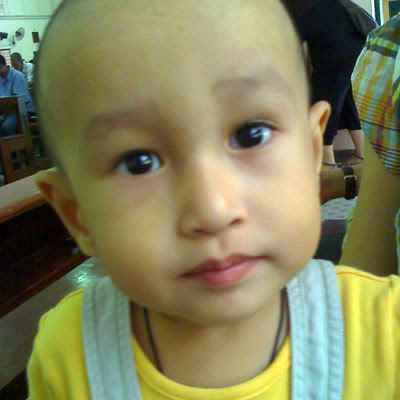 Isn't this just the picture of innocence?
---
We had Christmas lunch at the penthouse. I don't normally like roast chicken, but it tasted particularly good that day.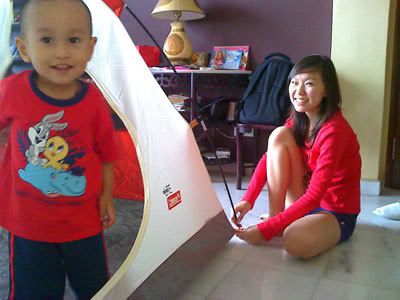 Asha
wanted a tent,
Asha
got a tent.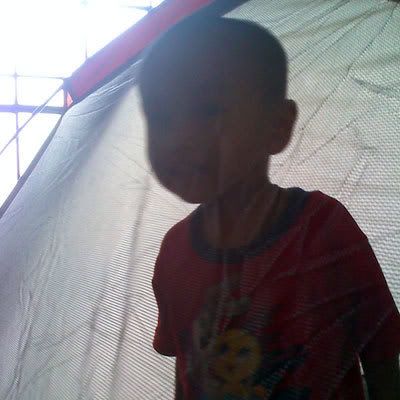 Little Arran
playing around.
Yummy garlic bread. I also don't normally like sparkling juice, but I was feeling kinda dehydrated from
AlcoInhaler Jase's
party the night before, so I was gulping it all down. No wine for me, thanks!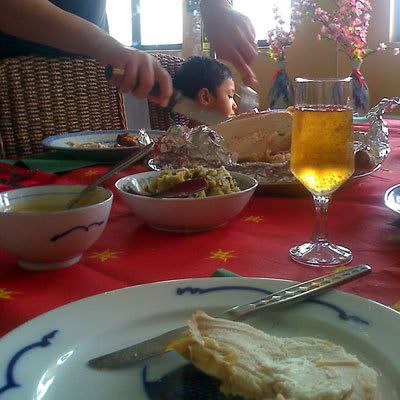 The tasty roast chicken. Dad doesn't like turkey. Anyways, we already had our Christmas turkey at Mum's.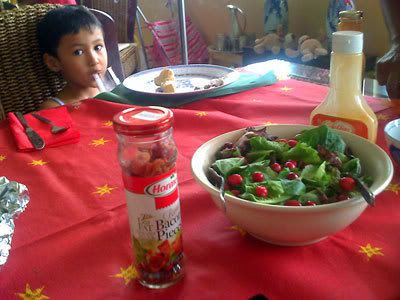 Christmassy salad.
That's finally it! No more photos from 2008!
ENJOY YOUR NEW YEAR CELEBRATIONS TONIGHT, PEEPS, AND SEE YOU IN THE NEW YEAR!