It was my first time at
Decanter
in Section 17, and I was pretty impressed! The food was good, prices reasonable, service was good, and the decor is nice! Definitely a place I would return to if I'm ever in the area. Which isn't often. I wonder if the Damansara Heights branch has just as reasonable prices? Anyway, I had their signature dish, the
Hainanese Chicken Chop
. Was really good... and I was mighty surprised I finished it all as well. Must've been pressured by all those other girls sitting around me. Just in case they say I don't eat, that's why I'm so thin. Pooh... I'm not even that thin!
Anyway, the whole Marie Claire team went out for Christmas lunch on my last day at the mag. Had a good time (and a good meal)... and although I expected the boss (editor) to foot the bill and charge it to the company as entertainment expenses, the bill wasn't expensive, so I didn't mind using the money from my own pocket. Moreover, we all got presents from her (freebies from beauty and clothing companies, obviously) which was really cool! I received an
Anna Sui
eyeshadow, which came in a really nice compartment. Her cosmetics are always very rock 'n' roll, and this was no different. Black casing with engravings and a nice mirror.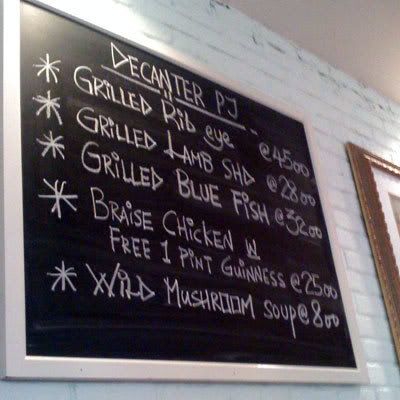 The specials menu... no doubt most people would jump on the Braised Chicken with free Guinness!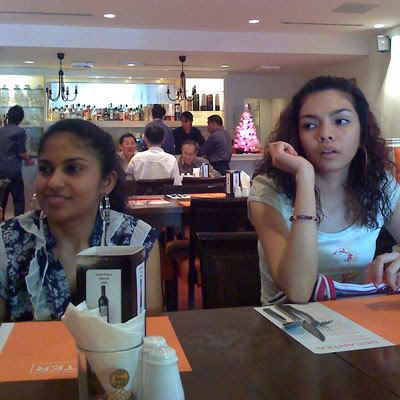 Shanti
and intern/office slave
Noralyn
.