Forgot to post these photos up from Friday night at
Dan the Drinker's
new place. We went over for gambling and a DVD, and then the guys wanted to continue gambling while
Tequila Lin, Rik the Dutchman
and I wanted to drink/socialise, so the three of us walked out to
Sid's
, but their bar was already closing, so we went to the German bar a few doors down and had some beer!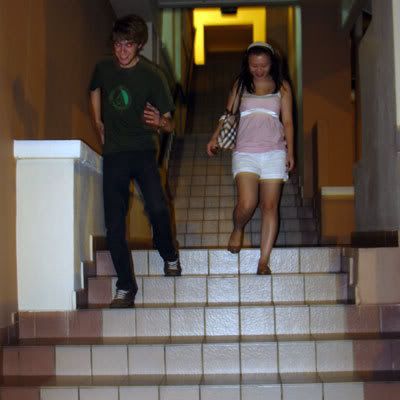 Emm... what an interesting way to walk down the stairs, Rik...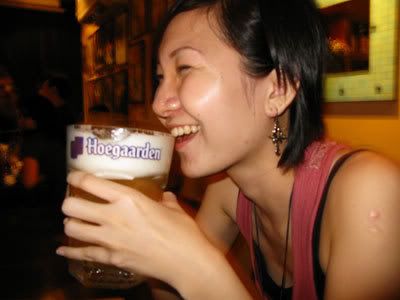 Rik wanted to capture my first sip of the frothy, huge Hoegaarden.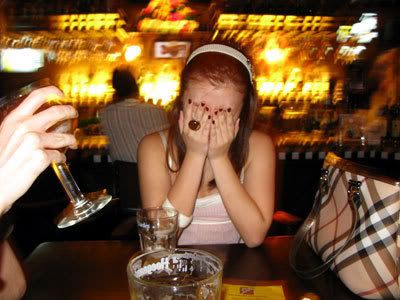 Lin regretting not ordering the pint.
Apparently we were too smiley in the first photo together, so we tried being a little more serious... for two seconds.