Word of the day: dikke man = fat man
We visited the animal shelter a few days ago cuz
Schrobbenmaster
is thinking of getting a cat. It was a nice bike ride!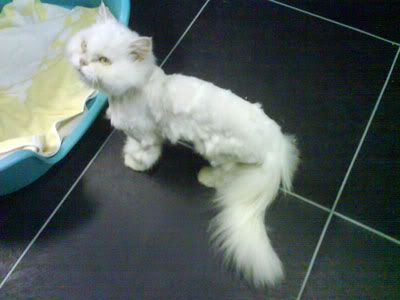 An almost completely shaven Persian kitty. Really cute and sweet, following us around looking for pats on the head.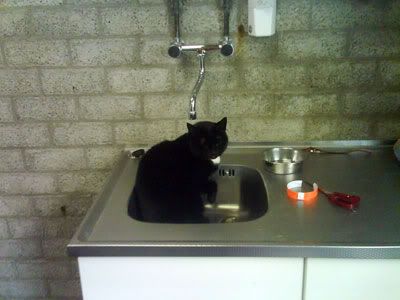 Black cat hanging out in the sink.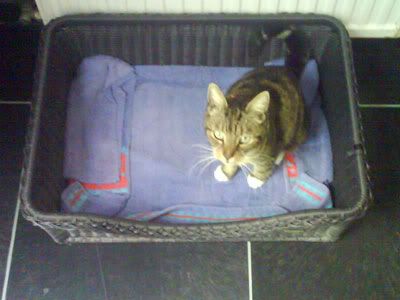 This is Eef, a sweet, attention-loving cat who has the best chances of coming back with us.
Food photos!!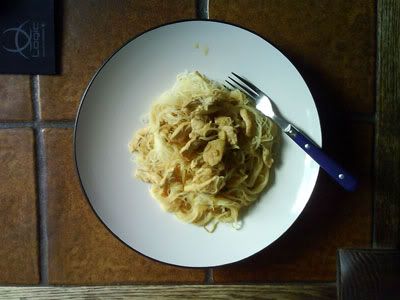 My version of pad thai with beehoon... yummy!!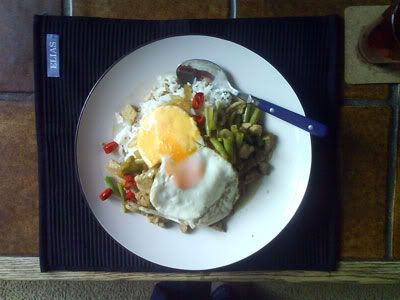 Another version of my chicken basil, except with pork, beans and fried egg. An attempt at imitating the yummy Chicken Basil and rice in
Basil
, Bangsar Village.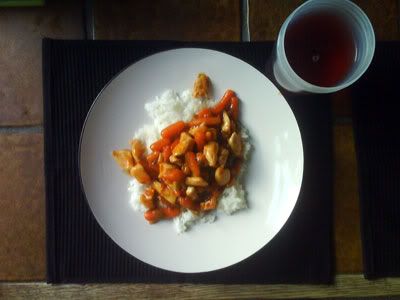 Schrobbenmaster's
sweet chilli chicken!