Word of the day: pindakaas = peanut butter
I'm beginning to forget what I've done each day I'm here because my days are becoming more and more routine. Nothing wrong with that though. Just feeling more comfortable with the place and not feeling the need to explore as much. Although I do have a few museums in mind to visit.
It seems that I can only distinguish these days apart now through the food we make. How peculiar!
But here it is, anyway. On Thursday, I think we just dropped by the supermarket to get ingredients for the Thai meal I had planned.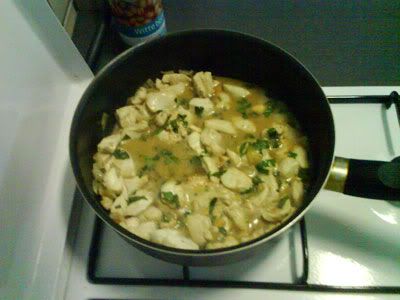 We bought a little basilicum plant to pluck the leaves off. Seems cruel, but there you go.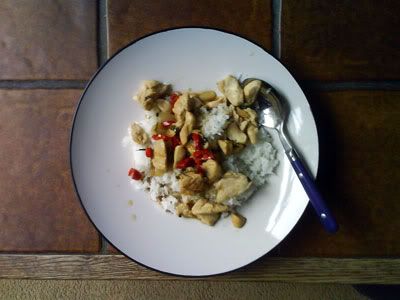 Basil with chicken stir fry. Interesting taste because of the coconut milk. Nice though.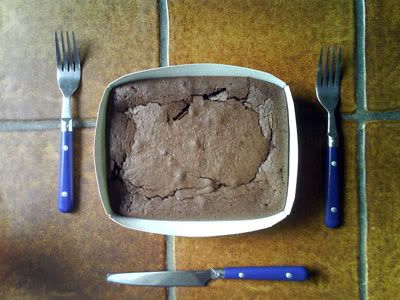 I've been wanting to bake brownies since I saw the little oven in the kitchen, and I finally managed to do so. I think
Schrobbenmaster
and I kinda fought over the brownie, even though he'd said
"No, I don't really eat brownies."
. Another
Beard Papa
story reenactment.
On Friday, I stayed home all day, while
Schrobbenmaster
popped out for some errands. I took the opportunity to eat some yummy instant noodles and sit in front of the TV with Gossip Girl. Indulged myself there.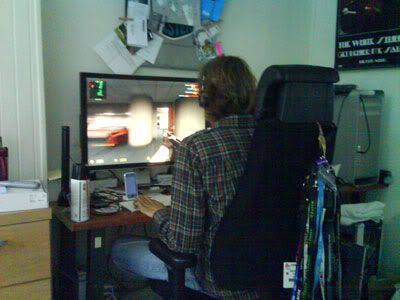 Oh, looks like
Schrobbenmaster
also indulged himself with some Counterstrike that afternoon.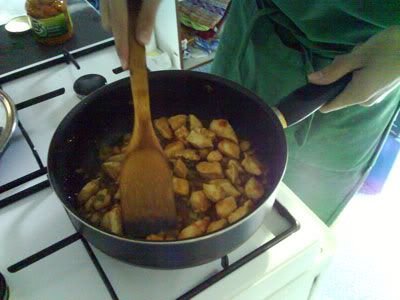 Later on, the master of the house made a really yummy dinner of sweet chilli chicken with ketjap.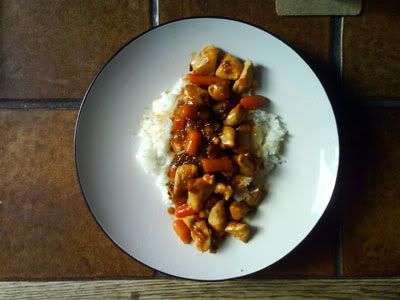 Yum! Can't wait to have more of that.
Yesterday, we thought of heading to the animal shelter to have a look at the animals. Okay, it's hardly likely we'd be going to the animal shelter to sing and dance, so why did I type that?
Anyway, we had talked a little about maybe getting a cat, as he misses having one around. So after bravely biking further than I've biked before, we reached there, just outside the city centre, and found out that the stupid place was closed. They'd only left a number on a sign hanging on the fence telling us to call for more information. So we did, and found out that they'd be closed for holidays till 10 August! They really shoulda put it on their website, considering this country is all about the Digital Information.
So we had to bike back as there was nothing to do in that area. Went home via the Asian supermarket to pick up several million packets of Indomie (people on a budget here!), then deposited the bikes and walked into the city to visit the pet shop. They're not allowed to sell animals, but it was useful to find out how much cat stuff would cost. It was a really hot day yesterday, with not much breeze, and the queue for a popular ice cream shop was pretty long, but moving quickly, so we joined and got ourselves a little something.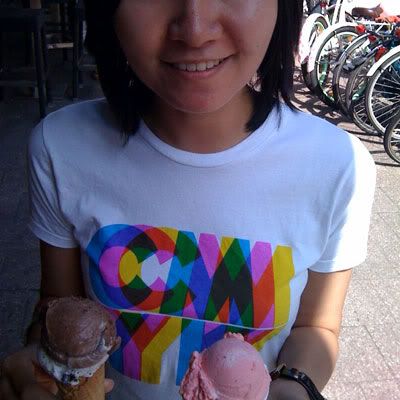 Mine's Pure Chocolate and Cookies n Cream. I think next time I'll just stick with all my scoops as Pure Chocolate. Can't get better than good ol' chocolate!
In keeping with the Thai theme, I'd decided to make Pad Thai for dinner. As we'd looked for ingredients the day before we went to the Asian supermarket, we had to make do with what we found. So meehoon instead of Thai rice noodles, but that's fine cuz I love meehoon anyway.
I substituted quite a few ingredients and left out some yucky ones (like green onions and peanuts... and chilli for the Sir), but in the end, it was a really mild, pleasant tasting dish. I'm a little worried every time I use rice vinegar to cook because the taste is really prominent, but with this dish, it really suited. Very pleased with the outcome.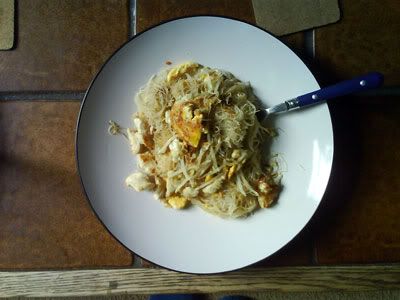 Ate dinner while watching the first episode of the new Midsomer Murders season. Another bit of indulgence there :P We had one portion left of the Pad Thai, so we packed it. And as proof of my improving cooking skills,
Schrobbenmaster
and I had another tiff about who got to eat it for lunch today.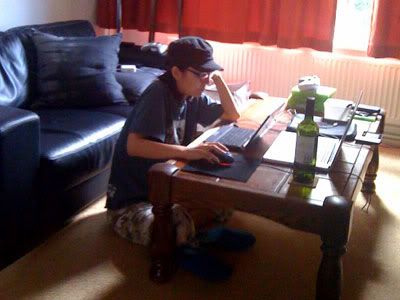 And here's a picture of me being nerdy, playing
Airport Mania
on the floor today.
Might go to another animal shelter tomorrow. It's gonna be a longer bike ride, so I will have my fingers and toes crossed while I sleep tonight!