Word of the day: heerlijk = wonderful
Apologies to my loyal blog follower for not blogging yesterday. Ahem.
I woke up late yesterday because for once, I felt nice and warm under the blankets... until the darn alarm went off and disrupted my dreaming. I normally feel too warm and have to sleep outside the blankets, so it doesn't provide for a very cosy, restful sleep.
Anyway, this means there'll be more photos in a row in this post. Woohoo!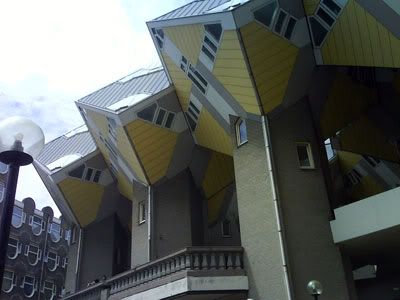 Famous cube houses in Rotterdam, the walls and ceiling are slanted... a bit nauseating... can't imagine myself staying in there for more than a few months really.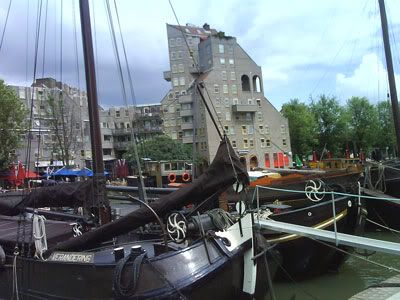 Umm... boats and a building in the background...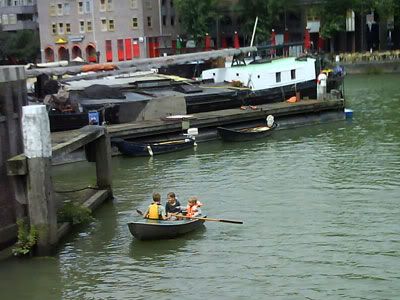 Kids in a little rowboat. Pretty cute, almost like something out of Narnia.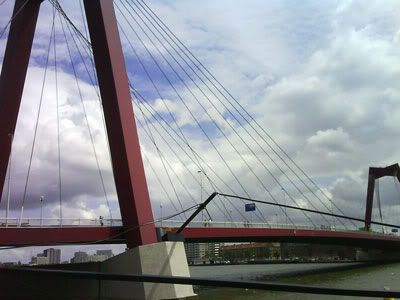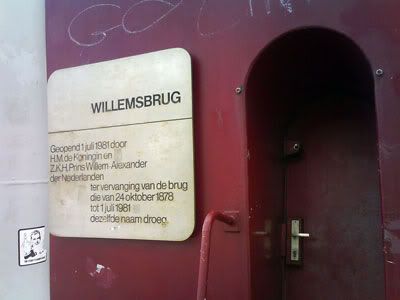 Willemsbrug. Willem's Bridge.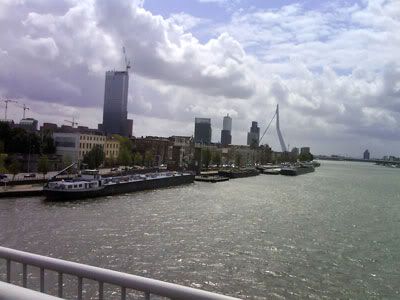 View from Willemsbrug over the river Maas.
We walked all the way across the bridge to South Rotterdam, to see the warehouses and buildings that were used in the old days when ships used to bring imports and collect exports. The warehouses have country names on them, which are pretty cool. I didn't have any space left on my phone, so couldn't take photos of them. They had Borneo, Jawa, Celebes, among others.
We walked past the warehouses towards Hotel New York, where people used to stay the night before leaving on their ship to... New York, presumably. It's still a very nice-looking old building, the interior is warm and cosy, and very packed indeed. It was Sunday afternoon, and looked like families were out for the day.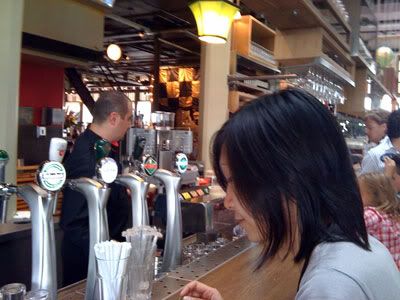 Having a cappuccino, not a beer. "Do you have cafe mocha?". No, they don't. Only chocolate milk. Chocolate milk... and mashed up Dutch meals? Hmm... I see a trend in the sort of meals here.
After that nice coffee break, we headed home via the supermarket to pick up ingredients for that night's dinner...
Mac 'n' cheese!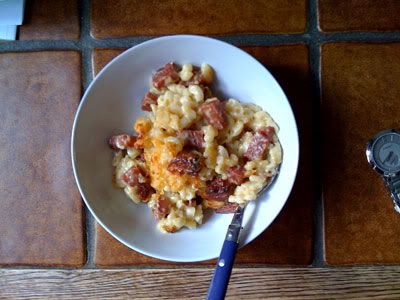 Doesn't look too bad, does it?
To be honest, neither of us are big fans of mac 'n' cheese, but I'd wanted to finish off the box of macaroni on the shelf, so looked up a recipe I'd never attempted. I think the taste was alright, but kinda heavy for the both of us. Had loads leftover (as you can see, there's quite a lot in that dish), and had it for lunch yesterday together with cream of tomato soup, which really did it a favour.
After my leftover mac 'n' cheese lunch yesterday, we biked out to the Asian supermarket to get some Thai fragrant rice, then to the cinema to try our luck getting tickets for Harry Potter. On the way there, it rained and we took shelter for a couple minutes till it ended.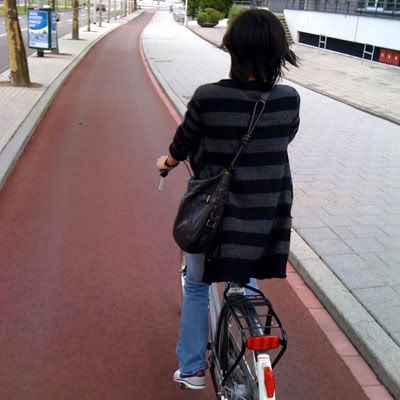 Do I look like an auntie on my bike?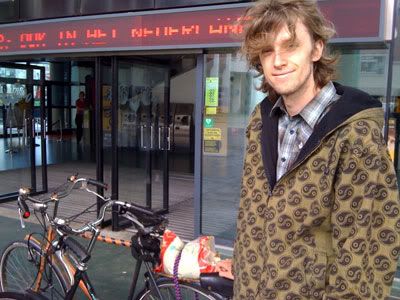 In front of the cinema, big bag of rice on the back of
Schrobbenmaster's
bike.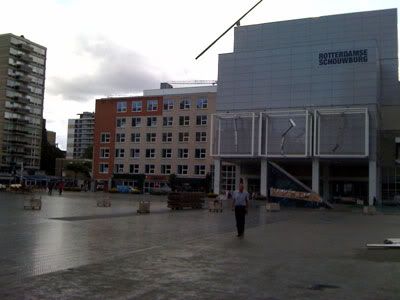 After the rain, the view opposite Pathé cinema.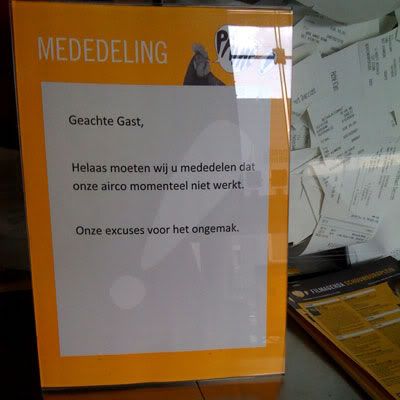 No airconditioning in the cinema for a week or two. You may think, oh, that's fine, it's a cool country. But no, there is no ventilation in there. So you're effectively sitting in two weeks' worth of cinemagoer stench when you watch a movie there. No way would it last that long, or even last one day like that in KL.