Keep wondering what to blog about, but since coming back from Singapore, all I've done is attend
Edmund
and
Jen's
wedding at Banker's Club. The after party at Sultan was fun, though. It's not the kind of place I'd go to a lot, cuz the house music, while nice for drinking, isn't danceable, and dancing is fun. So I had as much fun as I made myself have ;)
It was nice catching up with old schoolmates who came back from abroad to attend the wedding though. So all in all, yeah, a pretty fun weekend.
Since I've nothing to blog about, I looked grudgingly at the folder named Blog on my desktop and decided to finally put up some of the photos in there. Yes, they are pretty old and I've just been lazy to post them up. But here they are, cute photos from my art class :)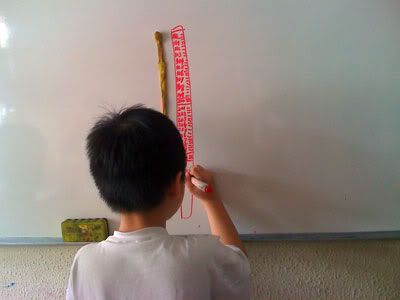 That's
HX
, doing something really quirky on the board. He flattened and lengthened a big piece of plasticine, stuck it on the board, and is now drawing a ruler to measure its length.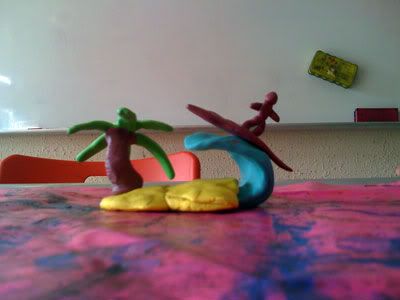 The best plasticine art from both classes, by the naughtiest boy (whom I call
"Puking Boy"
) - an island with a surfer dude. He thought of it all on his own. Pretty impressive!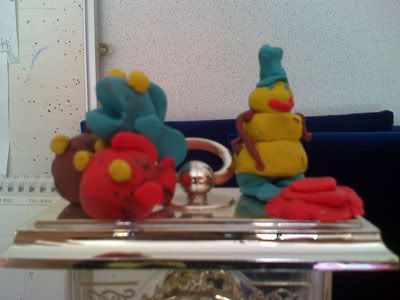 The fishies on the left were par moi, and the snowman on the right is from a little girl who keeps getting bullied by her older brother, whom I call
"Burping Boy"
.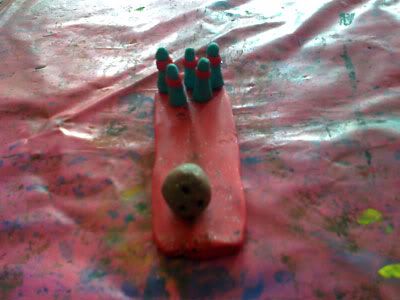 A bowling alley with ball and pins, by yours truly.
HX
showing his artistic skill. He's only six years old, but has tremendous talent.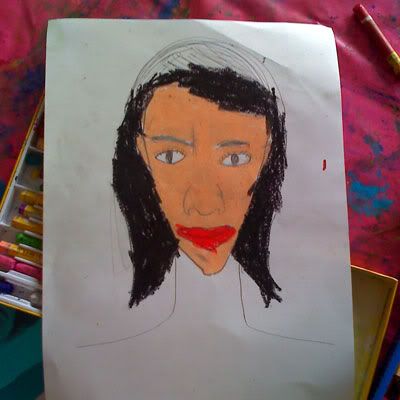 Almost looks like a piece of modern art that could sell for a few thousand ringgit.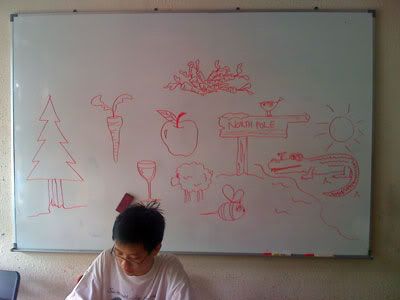 A whiteboard filled with my cartoony drawings.