Need to clear my desktop up, so I'm uploading these two random photos.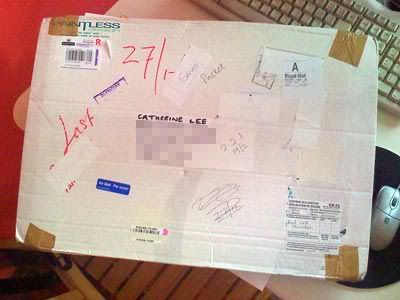 Doesn't everyone just love receiving parcels? And this is a huge one too... lovely!! Inside was my excellent Eiffel Tower wall decal that I put on my Christmas 2008 Wish List. Thanks to
G
for making the effort to send this over - twice :) Once I finally get round to putting it up on my wall, photos will be here.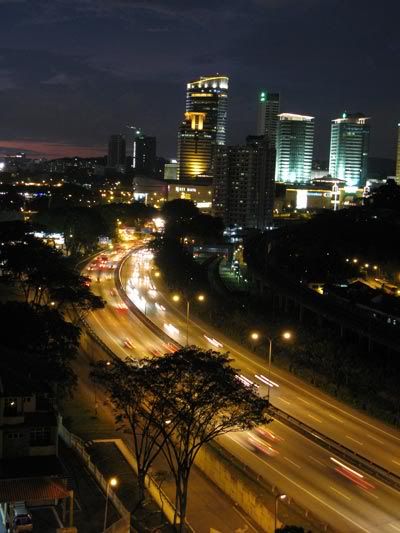 This is one very big reason I love living where I live. Not only in KL, urban jungle, but in this lovely home of mine. I just love the city lights! I could really just pull up a chair and watch this view for hours. Honestly.