As promised, here are a few of them. The rest are on Facebook, and others are just not interesting enough for the general public :)
Bea
in preparation for her wedding over the weekend.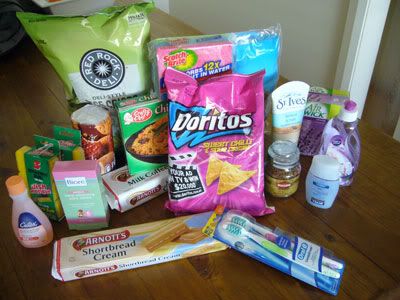 Happy Janice
and I walked to the supermarket one afternoon to get a couple of necessities. And came back with this lot.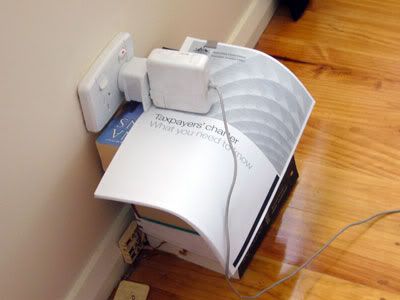 My iBook's plug is quite loose when plugged into the international adaptor, so
Happy Janice
and I came up with the brilliant idea of using loads of cellophane tape to the plug to the adaptor. We'd succeeded in making it stay, when
Marcus
came in and said, "Why don't you just put a stack of books under it?".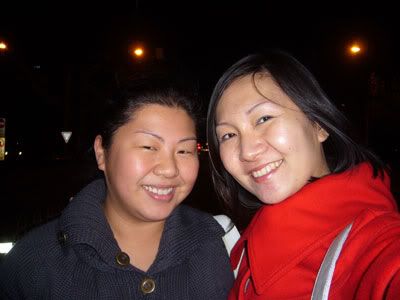 Happy Janice
and I waiting at the tramstop outside
Julz's
apartment.
Bea
in her wedding gown and coat, after the superb wedding lunch, waiting to be sent home :P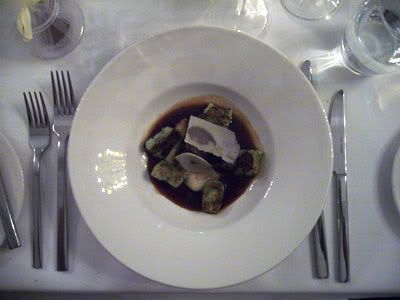 The wedding entrée. So so so yummy. Forgot to take photos of the courses following this.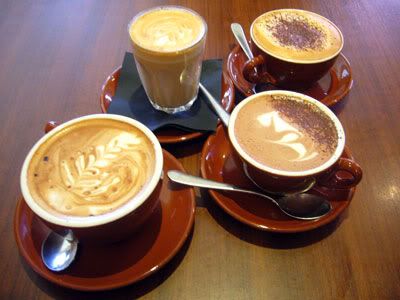 And a big jump to the Daylesford one night trip. Our four coffees at
The Gourmet Larder
.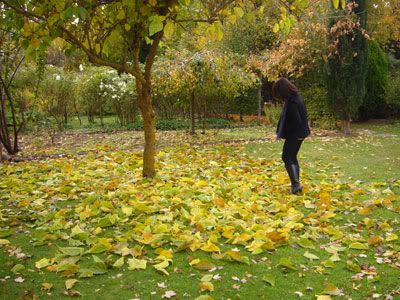 Zlynn
playing in the big autumn leaves at the Lavender Farm.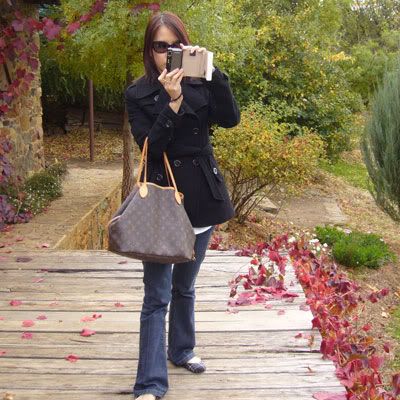 Sharry Berry
and I camera syncing. Such superpowers.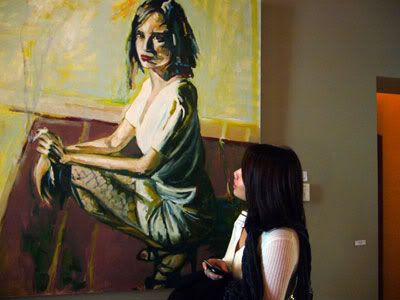 Zlynn
admiring a painting in The Convent Gallery. The girl in the painting does look quite charming.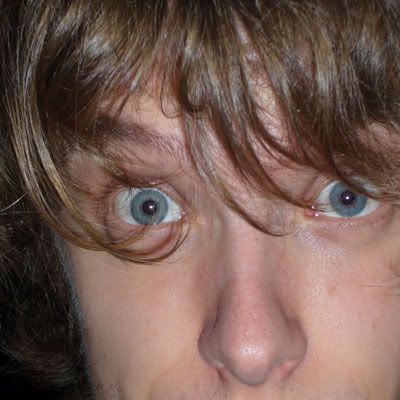 Schrobbenmaster Rik
camwhoring his own beautiful blue eyes.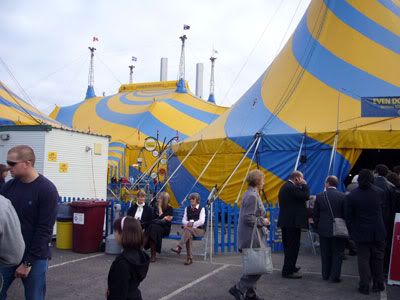 Glorious blue and yellow
Cirque
tents!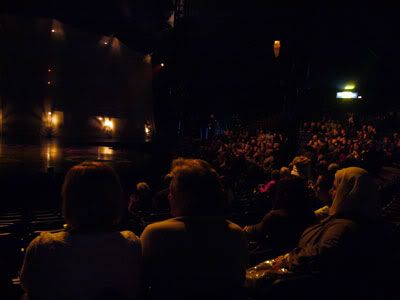 Crowd in the Grand Chapiteau being entertained by the clowns while waiting for
Dralion
to start.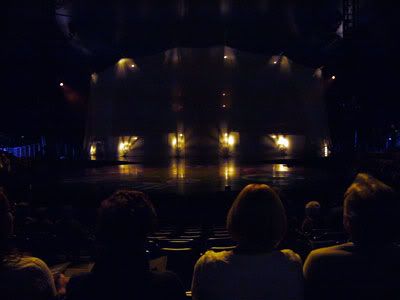 The
Dralion
stage.