T
here's something about a nicely made bed. Especially mine. It always makes me feel warm and fuzzy inside.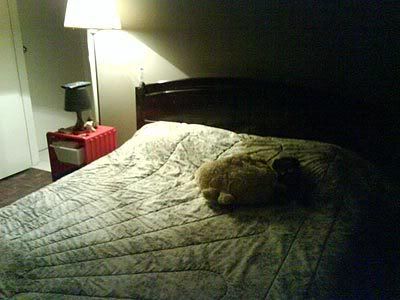 ---
There aren't many restaurants in KL that are really good in terms of service and/or food. Cova is one of the exceptions.
Located inside The Gardens just off the walkway from Mid Valley, it looks like any other ultra-modern, clichéd and personality-less restaurants. But we were hungry and it was close by. So we went in. And like any other ultra-modern, clichéd restaurant, the smoking area outside was full of yuppies. But we should be thankful enough that it's actually separated from the non-smoking area by an actual glass wall and not just by 3 feet of air.
Prices are pretty decent there - I ordered the
chargrilled chicken wrap
(felt like being healthy) which was under RM20, and a carrot and orange juice which was RM10.50 - also really decent for a genuine freshly-made juice.
The waiters were friendly and courteous, and the manager came over to explain some of the dishes and to tell me what it was that smelt so nice (
fried chicken wings
, by the way).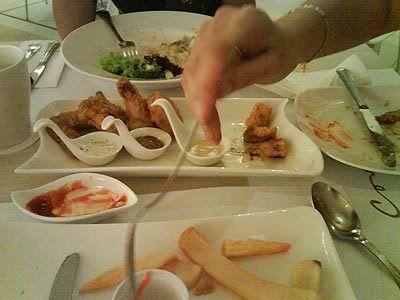 Unfortunately, the food took its own sweet time coming. I didn't keep time, but it was well over the usual wait. However, when my meal came, I have to admit it was worth it. The chicken wrap tasted just right, and the chips were authentic potato chips and cooked to perfection. Yelleh Belleh's
pan-seared dory fillet
waited another 20 minutes to show up, but the manager brought her a wildly tasty wild mushroom soup to tide her over in the meantime. And judging by the look on her face when she had the first taste of the fish and mashed potato... the wait was definitely worth the fish ;)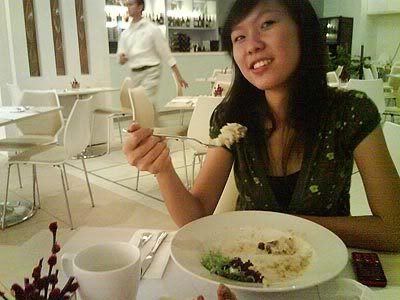 This restaurant comes
highly recommended
. I normally hate waiting for my food, but you can tell that this restaurant takes pride in their dishes - which makes it all worth it.