I
f I did believe in New Year resolutions, my place would be a lot neater. As it is, here was the condition of my entrance hallway on December 31.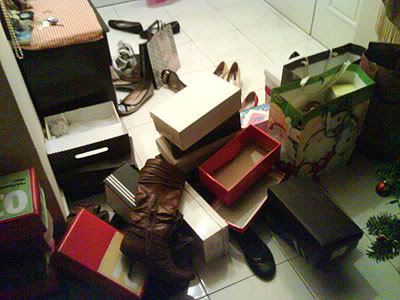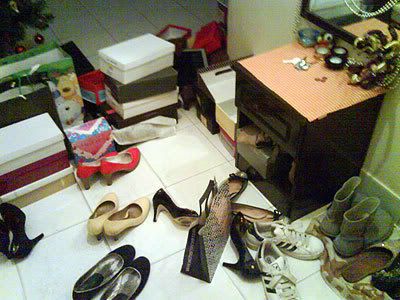 Yup, my shoeboxes took a tumble and I now have to jump over them when I come in or go out.
My toes hurt again from all the dancing in heels. Seriously, the next time I go out, I'll wear flatties. Or flip flops. Or maybe I should just start liking strappy heels. Another souvenir I brought home from Bar Club on NYE are two nice bruises on my shins. Can anyone guess where they came from? Yup... from the bloody "stage" where our sofa is located. Some people like dancing up there, which is fine, but if you're dancing with someone down on the floor, please be nice and come down too so that we don't have to bring shin bruises home.
The next photo is from my dad's birthday dinner at Zing, the Chinese resto at the Grand Millenium Hotel. Cheesy name for a hotel, but nice place with good service. The décor is beautiful - very Euro-Chinese - reminds me of Shanghai. Has good food, but the mango pudding was a bit dodgy.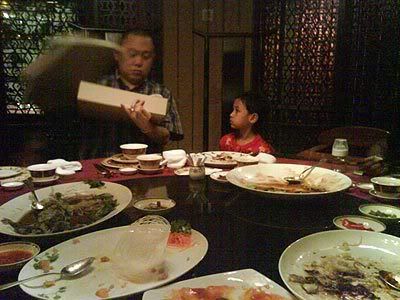 Marmalade is such a pretty place I just had to take some pictures. Had lunch with Mumsy Bumsy a few days ago and had the spaghetti carbonara which was delicious. The juices are also affordably-priced at RM9 for a large glass of freshly blended fruits.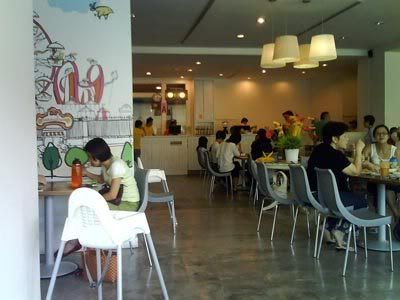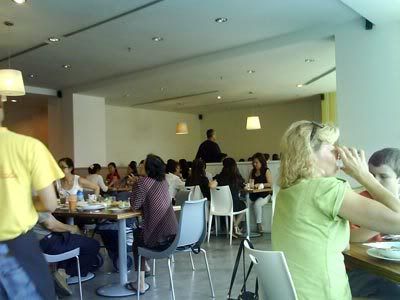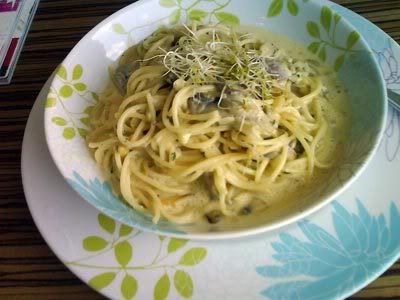 Spaghetti Carbonara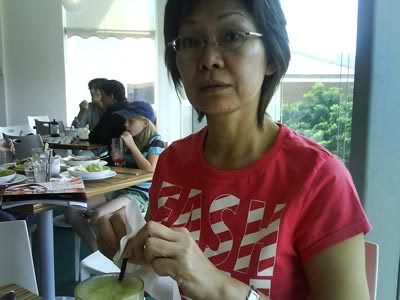 Mumsy Bumsy looking perplexed.