I feel guilty for having not blogged for 3 weeks, so here's a short post to show everyone I'm still here and haven't given up on my blogging!
I just came back from Bangkok a week ago. Was my first time there and I had high hopes for superb shopping and awesome nightlife. Well, shopping I wasn't disappointed. Although it was super tiring, but I managed to get a few items I'm really happy with. The malls and buildings are really nice and most importantly, have nice nice air-conditioning.
Nightlife, on the other hand, was a little disappointing.
Lapsap Kel
who proclaimed that RCA was awesome, was sadly mistaken. I think
Sharry Berry
had also mentioned partying there. Well, we went into
Route 66
and
808
, apparently two of the more happening clubs there, and were severely disappointed. By the music, the deejays and the crowd. The clubs themselves looked awesome... massive buildings and nice lighting. But I have to maintain that KL partygoers are so much more fun.
Ahh... well, I said I'd write a short post, but what the heck... here are the photos from Bangkok. These are not on my Facebook, so fret not, you will not be overloaded with the same photos :)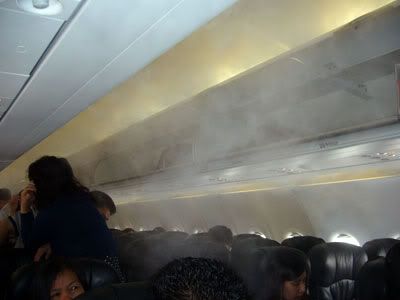 Smoky in the plane.
Pints of beer at
Bully's
!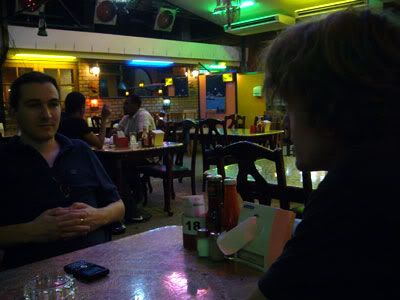 Schrobbenmaster Rik
and
Alex K
at Bamboo having shisha.
McDonald's in Thai script.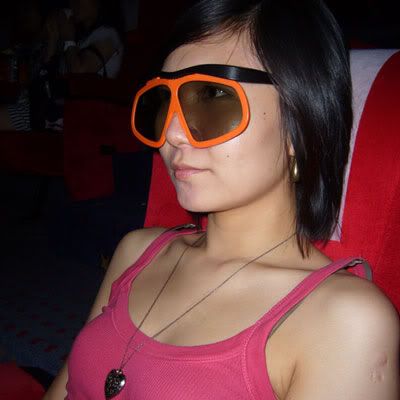 Me in stupid glasses in the iMax 3D theatre watching Monsters vs. Aliens.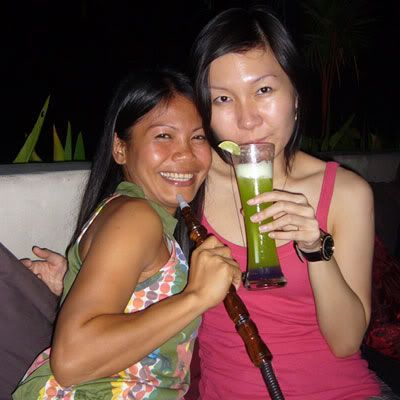 Me and Plum at
Gazebo
. Holding an RM50 bloody cocktail there. Not even that much liquid in there!
Taking the boat to our destination...
Platinum
mall!
Schrobbenmaster Rik
giving a weird face to the camera.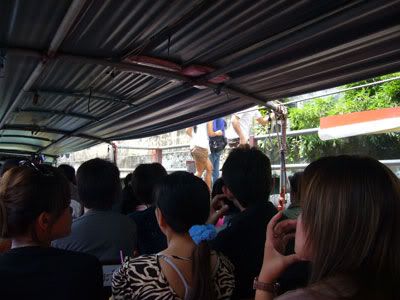 People getting off the boat.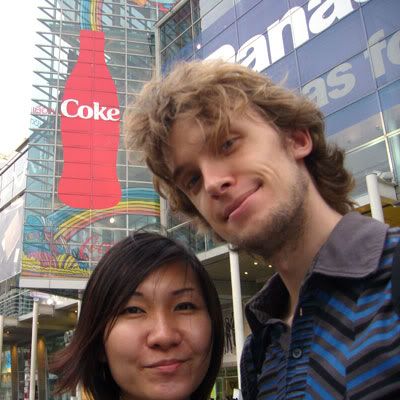 In front of
Central World
.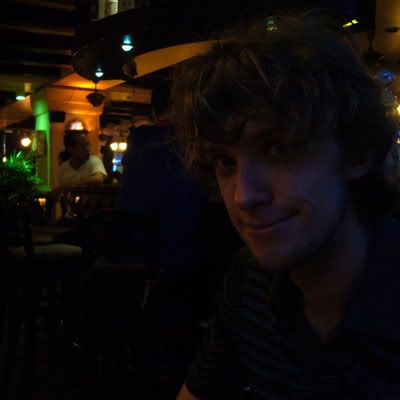 Having dinner at the
Old German Beer House
before hitting the clubs.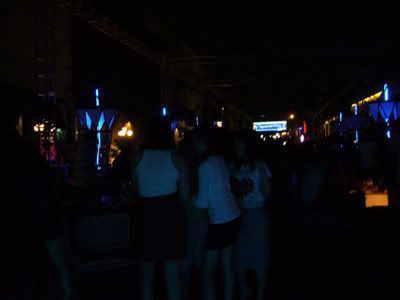 One of the rooms in
Route 66
at RCA.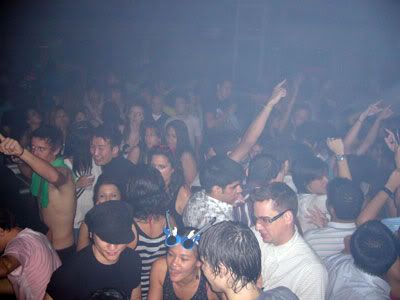 Party people at
808
.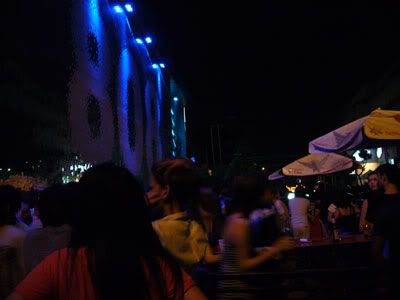 Outside
808
, people drenched in water and foam. Pre-Song Kran party, I reckon.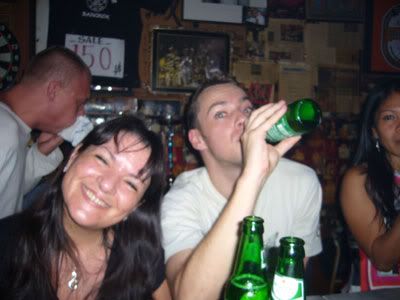 Adjourned to
Wong's
after and had a really fun time! That's
Sophie
and
Pete
. And a guy about to puke in the background.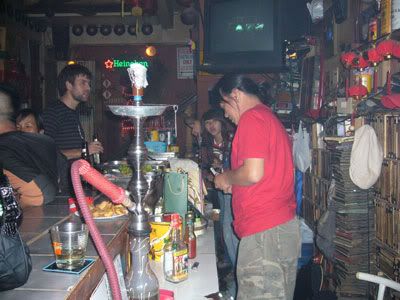 That's
Wong
at work.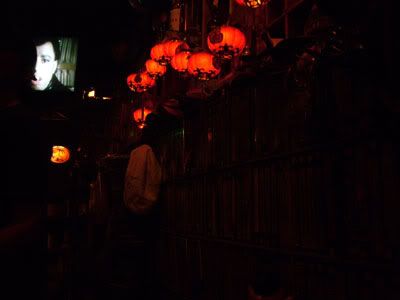 Mini chinese lanterns to show his heritage ;) And 80s music video to show how "young" he is? Heehee.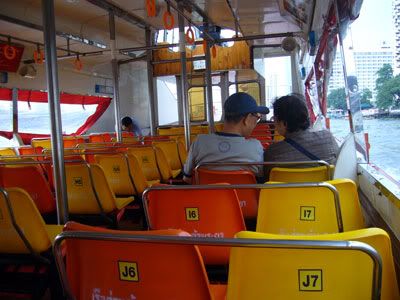 Next day, sightseeing on the Chao Praya.
View from the river.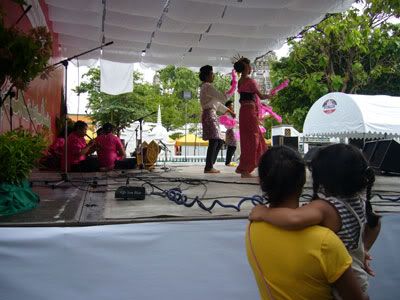 Rehearsals at
Wat Arun
for the upcoming Song Kran festival.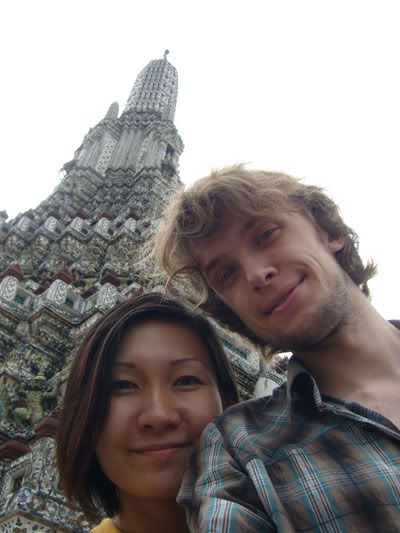 Schrobbenmaster Rik
and I at
Wat Arun
.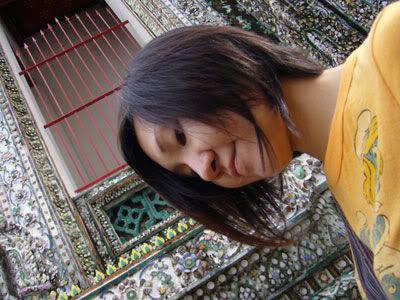 Some artsy photo snapping on his part.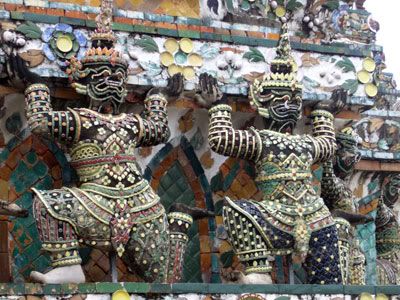 Nice detailing on the Wat. Love how people in the old days could spend time on making beautiful and intricate things.
Watching a golden cat watching a white kitten half its size.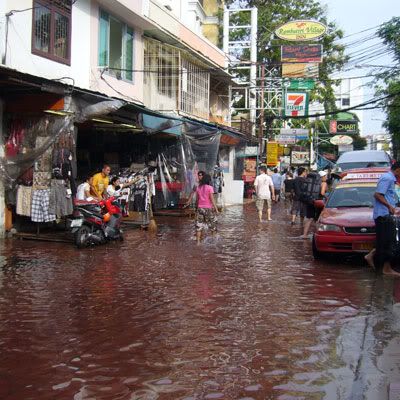 Man-made flood on
Khao Sarn Road
. Some pipes burst, I believe. Probably just another day in the lives of Khao Sarn backpackers.
"OMG what a bloody hot day". Jumping back in the boat to go home.