Am back from a weekend in Manchester with Zlynn.
I
t's gone cold again over the weekend. Even colder than when I first arrived. At night it goes down into the negatives... -10℃ on Saturday night in the Midlands, apparently. And when we went out for the night in Manchester, there were girls everywhere in minidresses and bare legs! Wearing minidresses with tights is bad enough, but with their bare legs, I'm surprised they could even keep their legs from shaking.
We had lunch at
Wagamama
, a trendy Japanese restaurant just by the Arndale Centre. It was yummy (and packed), as usual. Then we just walked around taking pictures, and paid a visit to a Chinese minimart to get some Indomie and Maggi mee. And then to a Chinese bakery for some really good egg tarts.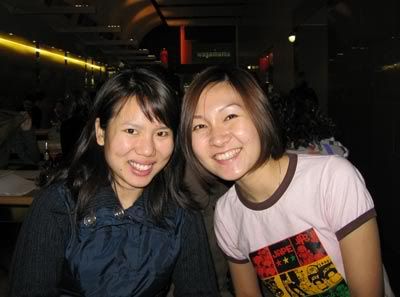 Wagamama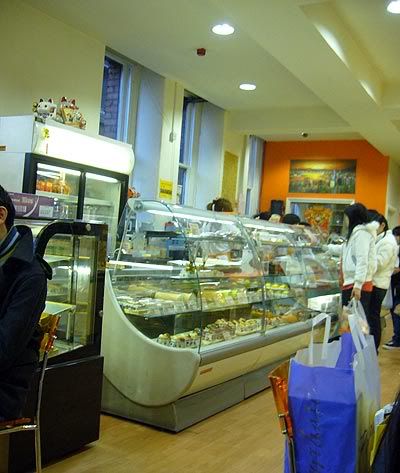 Manchester's quite a mixed city, with lots of old buildings combined with very modern glass buildings. Quite different from London, which has mainly old buildings. I guess that's because Manchester was bombed quite a few times in recent decades, plus they're trying to modernise Manchester to attract more tourists. There're also lots of Chinese people living there, I think mostly from Hong Kong and China.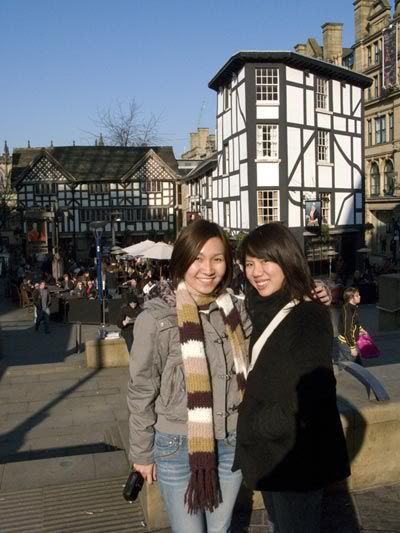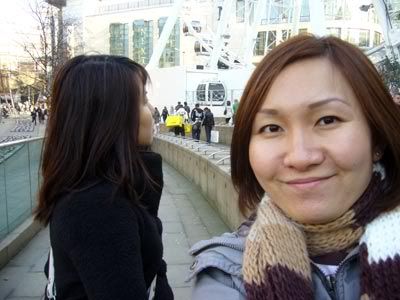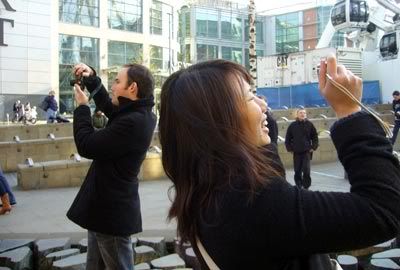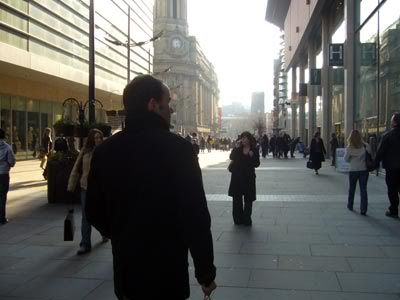 On Saturday night we visited The Printworks which houses lots of restaurants, bars and clubs. Great thing about it is that smoking is prohibited in the entire building (as are all pubs/bars/clubs in the UK), so going out in England is really awesome since you don't go home all stinky and sickly. We partied at this bar called Henry J. Bean's... which I'm told is an American whisky. There were some drunken white dudes who were making a fool of themselves but they were alright. It was the creepy Eastern European dudes who were like "vultures" (according to G), standing all around the dancefloor just watching and staring at the girls dancing.
Since Zlynn hadn't done many touristy things since coming here, we took her to the Manchester Art Gallery (free entry, optional £3 donation) and spent a few hours admiring some pretty wonderful paintings. We also shared a tasty Double Chocolate Muffin during tea at the gallery cafe.
(Euh, I'm watching Life In Cold Blood now by
David Attenborough
, showcasing loads of interesting reptiles. I usually feel quite "geli" by them, but his shows are so amazing I can't help but be fascinated. I think he has to be the only one in the whole world who could make me watch reptiles with such fascination. You guys HAVE to watch it if you ever see it's on. Also watch the documentary series Planet Earth which is amazing.)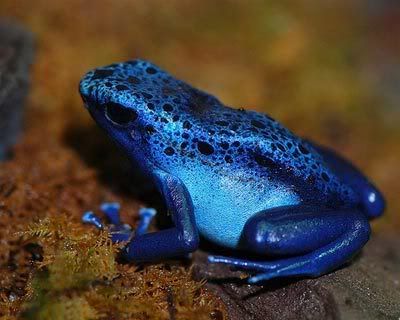 Poison Dart Frog. Photo credit: DBowen, obtained (without permission, I might add) from
this
blog)
But I digress... after the art gallery, we stopped by Wong Wong Bakery to pick up some delicious egg tarts. Oh! I can't believe I FORGOT... on Saturday night we visited Trafford Park to collect some Krispy Kreme!! Gosh I've been yearning for it ever since G reminded me that I'd forgotten to get some in London.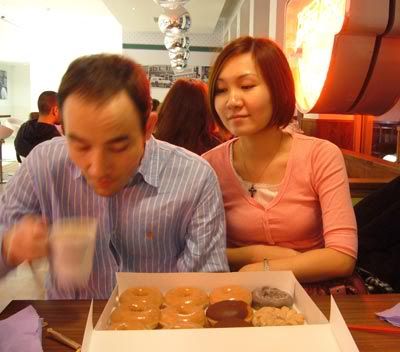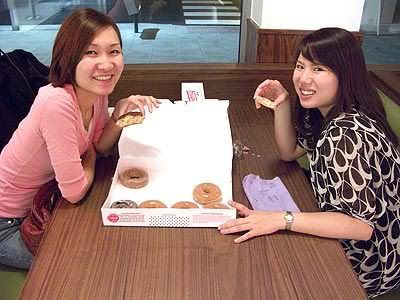 Well, we had to have some dinner before doughnuts, and we were actually at Trafford Centre in an Italian resto called Pesto, which serves tapas-sized Italian dishes. Good food.
Well, back to my TV programme now. How hot is it in KL now, I wonder?