Christmas is coming to town!
M
umsy Bumsy bought a new tree at Metrojaya today. She's been quite impressed with fibre optic trees for a few weeks now, so when she saw a dazzling silver one, she couldn't resist! It's really quite pretty. Foxy can't stop visiting the tree in admiration. To her, it must be like that huge Christmas tree at Times Square. I wonder what she thought of our old 6 foot tree then?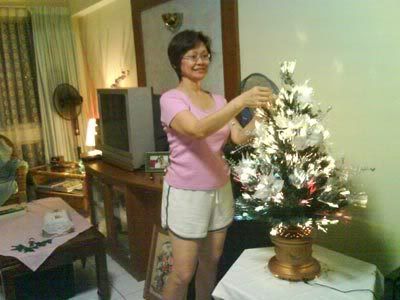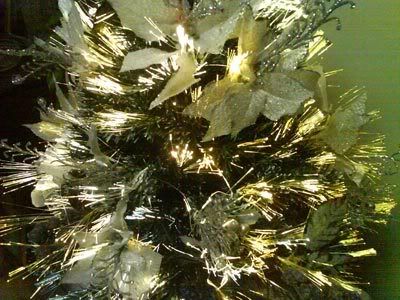 We also bought an unbelievably cute giant Santa who stands up on his own. Maxi and Foxy thought we'd got them a new friend... seriously!! They couldn't stop wagging their tails and trying to get to his butt. I haven't taken pictures of it though. Forgot.
I'm also really excited cuz I collected my new specs yesterday! It's by Freudenhaus of Germany, and it's handmade! Didn't know it was so posh till I looked at it properly. No wonder it was so expensive. I thought the market price of specs had just gone up! After all, it has been 3 years since I bought my last one.
And, yeah, Carrot, I will take your advice, bite the bullet/wallet and try Florida's Natural! If it's not worth the price, I know who to blame! :P