I really should be more current with my blog posts on events. By the time I've written about an event I've been to, it would already be quite forgotten by the general public.
A
nyway, most notable event I attended in the past week was the Lapsap Junkyard Sale at Palate Palette. Beach Babe Bea called me to bring some of my unwanted stuff to fill up her table, so I brought some ancient CDs, even some new(ish) books and... a birdcage.
Yes, those who've been reading my blog for about a year should know about my two pet budgies, Ron and Penny. I don't think I mentioned though, that Penny died in that cage (!!), and so I let Ron back into the 'wild' because I felt sorry for her being all alone. It wasn't the cage's fault Penny died, by the way.
Anyway, my birdcage wasn't sold, but there seemed to be quite a bit of interest in it. Probably artists trying to figure out how they can deconstruct it and compose an art piece entitled, 'I Used To Be A Birdcage'.
Here are some pics from the event.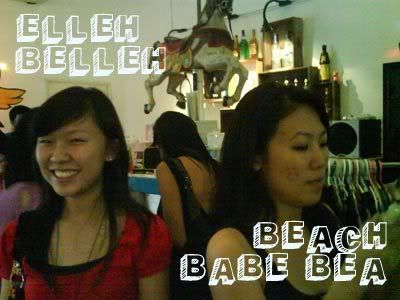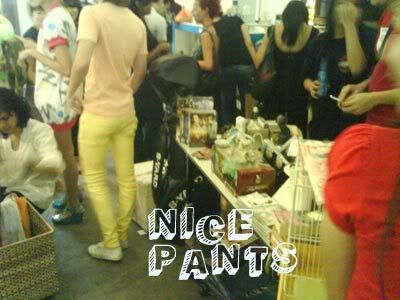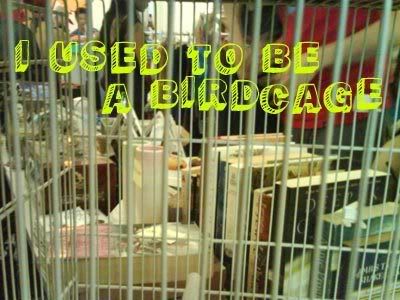 ***
Last Saturday, I went to Valentine Willie to check out the first day of Art ± rm1000. Wanted to see what kind of nice and affordable art I could purchase for my living room feature wall. None, apparently.
(And there was a really annoying piece of work that featured 2 plastic bags being blown at intervals by a small electric fan on the floor. The noise of the motor starting every few seconds was so damn irritating!)
The only notable work that I would feature was called 'Blue Monday' and 'Chilli Day', but unfortunately, I can't remember who the artist is. My apologies!
Valentine Willie was showcasing another exhibition in the main room though, by Kow Leong Kiang, called 'Other People'. These are portraits of people he met when he was in Vermont on a residency programme. I really loved it! The paintings had such soft and subtle strokes of colour that I couldn't help but stare at them. Wish I could afford THOSE. One day... one day...
The exhibition is on till 1 December, so drop by the gallery (Telawi 3, I think) if you're around the area.
***
I would have had one more event to write about had I not been let down by a no-show of people ☹. I had 4 invites to the Jonathan Cheng show at the KL Convention Centre, in conjunction with Malaysia International Fashion Week (at least that's what I think M-IFW stands for, don't you?) last Thursday, but everyone who was supposed to go dropped out last minute and I couldn't think of anyone else who could make it at 4pm on a weekday.
So I missed out.
What a bummer that was. And I saw photos in the newspaper of some other shows that were going on for the same event and they looked cool! I guess there's always next year.
Which reminds me, I caught the finale of Project Runway Malaysia a few weeks ago, and I just wanted to say that the models in that show suck. They have fat legs and they can't walk at all. Not exaggerating. ALL of them. One girl was swaying her backside so much I thought she'd fall off the runway. Damn!