When my dogs feel a bit peckish midday, they just look for something in the kitchen rubbish bin...
THAT'S NOT A REFRIGERATOR, KIDDOS!
A
nyway, I was looking through old pictures, trying to get back some space on my iPod, and I found this really funny pic that got me giggling for a while. Check out Bin's hair!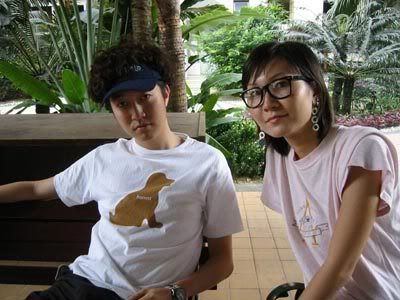 That was taken during the production of
Austeen Powers
around 3 or 4 years ago. Bin was the cameraman and co-director. It was a brilliant production!