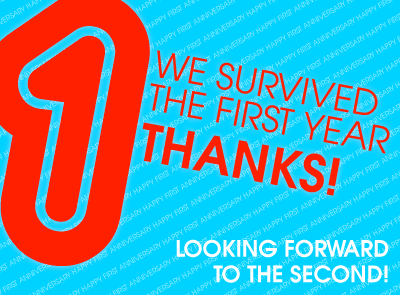 Goodputty
is celebrating its first anniversary the whole of October and November. Thanks to everyone who helped us in one way or another, and here's to many more fruitful years!
In particular, we'd like to thank:


Mumsy Bumsy (who helped me register the company a year ago)

Yelleh Belleh (who helped approve company names and mascots)

Dad (who gave advice sparingly and never questioned my decisions)

Slavedriver (although he will never read this blog, I just want to acknowledge him for his mentoring and work offloading)

G (who is technically part of Goodputty, but deserves thanks for all the support and encouragement)

To celebrate this special occasion, Paperie is selling Ready-To-Go notepads at RM10 each (RRP: RM12/notepad) with FREE POSTAGE for the whole of October and November. So whatcha waiting for?!