Pics of me working during my stint at 789, the bartender par excellence :P
H
aven't been there in a while now but I love the peeps there, so friendly, so... as Mel would say, "Cappucino!". Mumsy Bumsy was so great to ask them to celebrate my birthday early during my shift. I rarely get huge birthday surprises with so many people so it was brilliant! After our briefing for the night ahead, they asked us to wait a bit, and then out came a huge brownie cake JUST FOR ME! Wowowow :) Thanks Mumsy and all you guys at 789! It was special!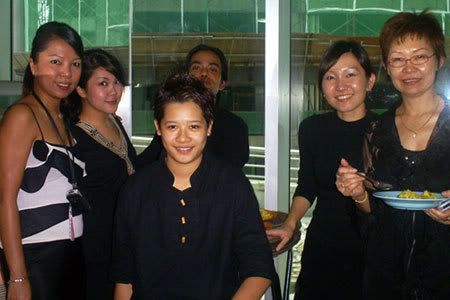 Liza, BabyAmanda, Sham, Mel (behind), me and Mumsy Bumsy.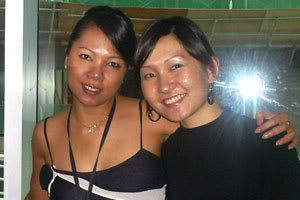 Liza and moi. Great chick she is.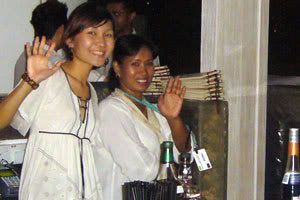 Me and Atun, I call her Big Lady Boss cuz she always knows everything that goes on.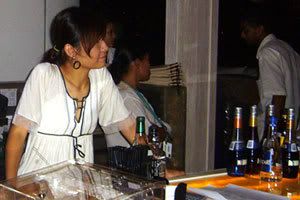 Professional bartender me.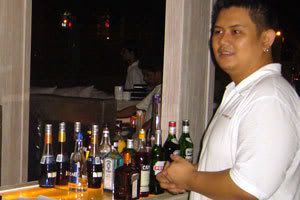 CoolFrankie the bartender who won 2006 Cocktail of the Year. Love that guy.