A few days ago I was quite restless. So I made a notebook.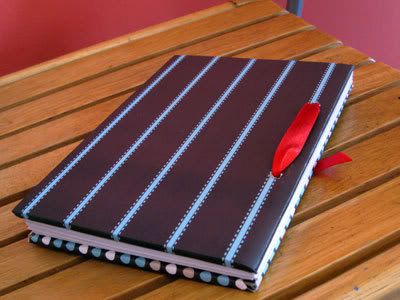 That's the front and back. You may think it looks good, but...
it can't be opened
. Hehe. The ribbon I used was too short so I had to tie it really tight till I couldn't open the book fully. Haven't had the energy since then to replace the ribbon. Well, at least I made use of some of the stack of raw material I have stashed in my shelves.