I know I promised some pictures of my moving house but I haven't had the chance to take any. So, going through my photo albums, I've picked some random yet engaging photos for your enjoyment.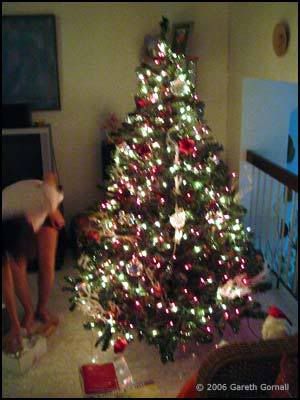 An ode to the coming Christmas. Last year's Christmas tree.

Our Penang trip (2005)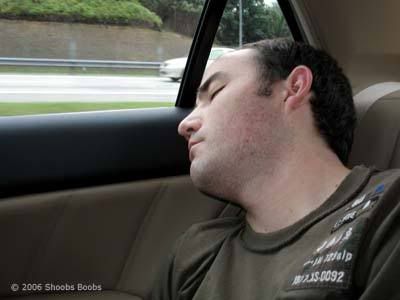 Last year, on the drive up to Penang. Sleepyhead.



Munching on "crips" helps relieve travelling boredom.



Sitting on the sand, taking a "snappy" break from watching the sunset.

Gary's first Muslim Wedding (2005)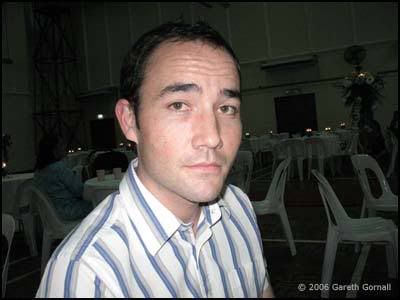 Gary looks excited... well I'm sure he is, deep down.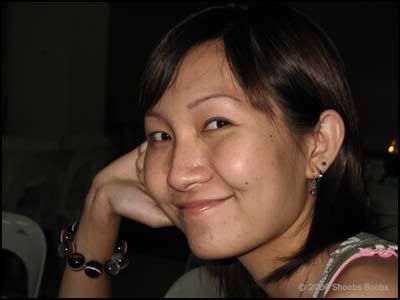 Yes, I've seen all this before.



I think Mumsy's trying a Tai Yee pose?

Other Randoms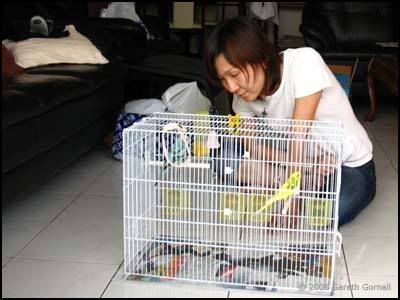 Ron, Penny and me. Penny's the blue one on the left.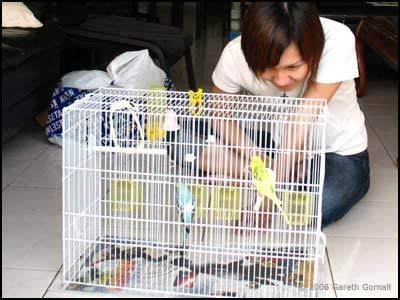 Don't they look so cute?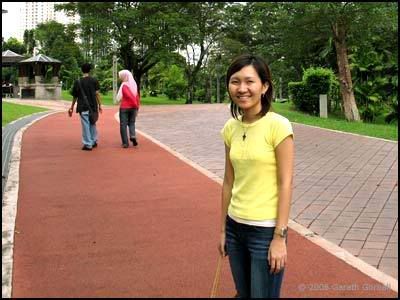 Walking in KLCC park just after visiting Aquaria for the first time.