M
y first party after arriving home was last Wednesday at La Bodega, Telawi. Azrin turned a whopping 27! We've now known each other for a bit over a decade! Whew!
Was a really good night. Bodega's always a good place to hang out because they have the BEST SERVICE EVER. I haven't experienced any better in KL (besides 789, but that may be because they know me?)
Here are some photos stolen off Jo P's Multiply album.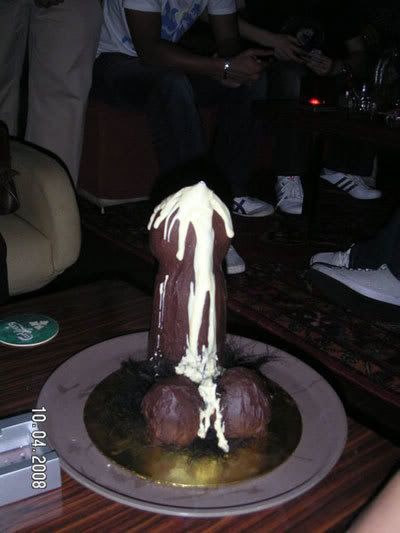 An innovative cake! There was a bottle of Bailey's and milk with a straw barely sticking out for sucking :P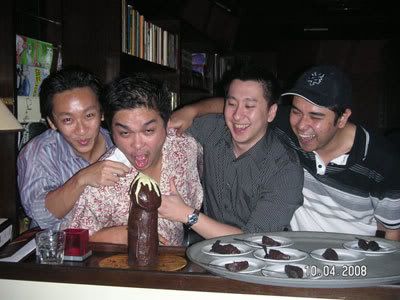 The cake was really really tasty! Somewhat in between a cake and a brownie. Mmm!!